Post 56 American Legion Baseball Teams
Bandits Headed to American Legion World Series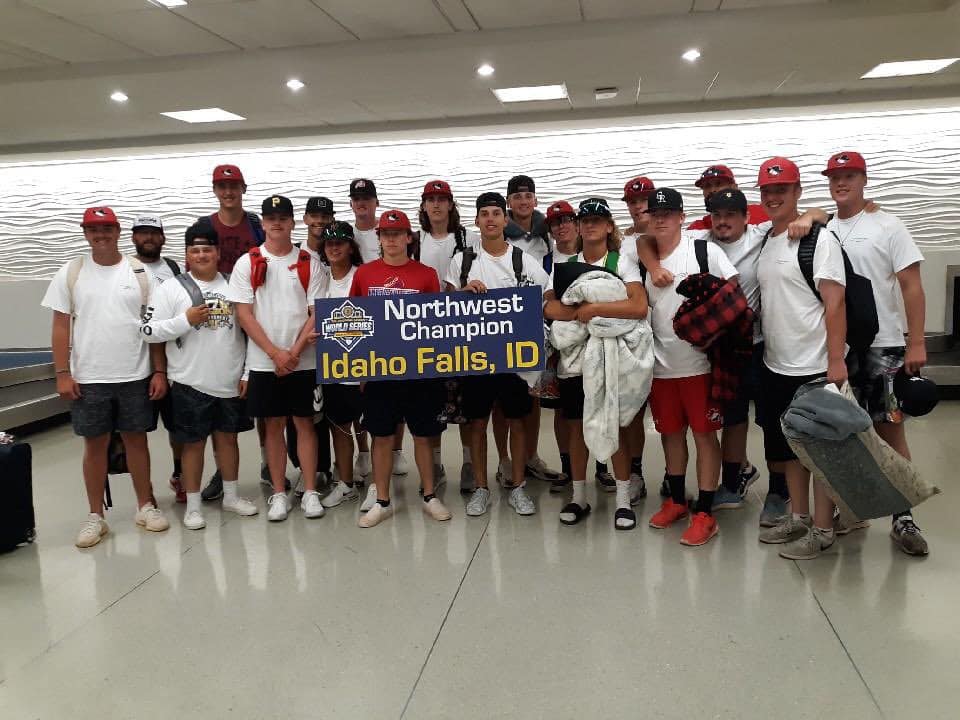 Only 8 of 3500 teams make it to the American Legion World Series (ALWS).  All games will be televised. Watch the Bandits live in the ALWS starting Thursday, August 15.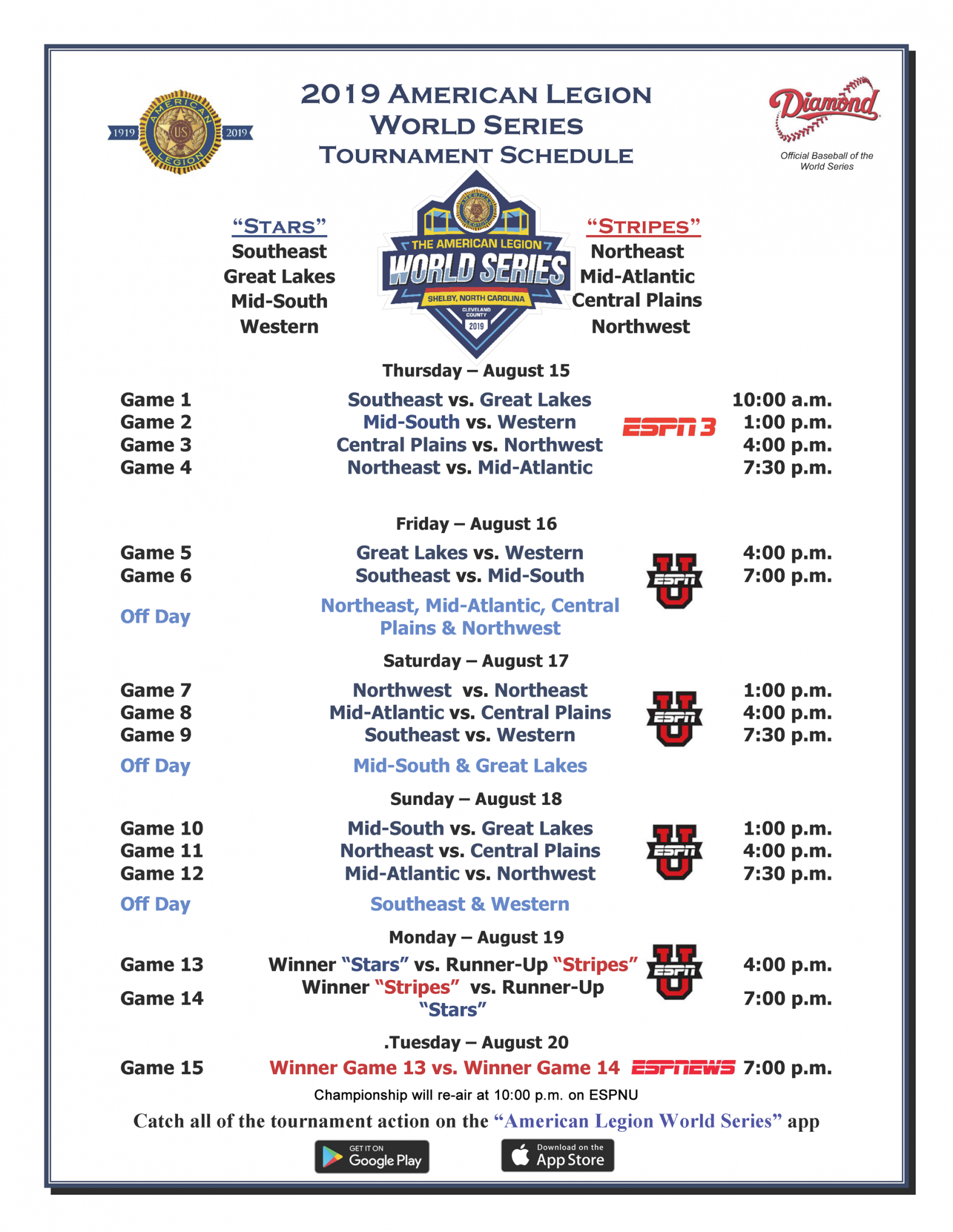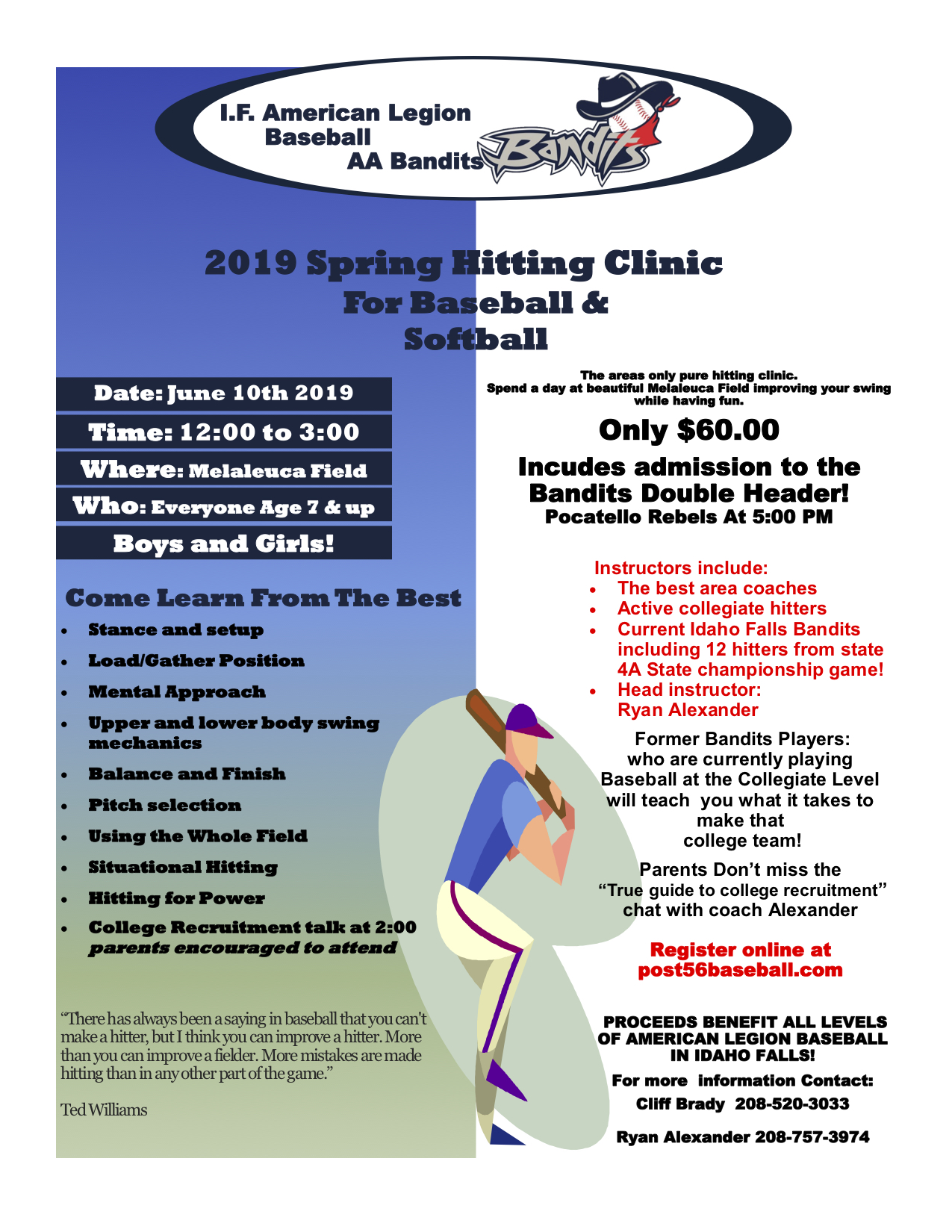 Get stats, updates, and text alerts while you're following your team all season long with GameChanger.
Click on your team and start following NOW!!
Bandits vs Chukars Special Sponsors include:
---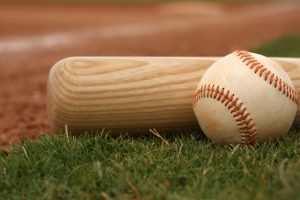 Be a sponsor and help support Idaho Falls American Legion Baseball
Click here to pay your sponsor fees.
Click here to Register for the Hitting Camp.
Idaho Falls Post #56
American Legion Baseball
P.O. Box 52117
Idaho Falls, ID 83405